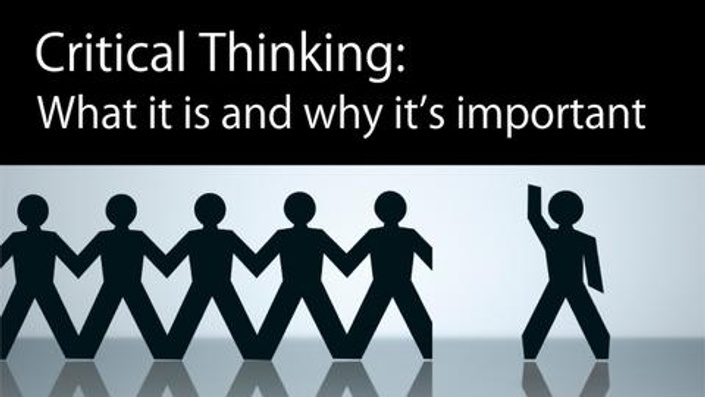 Critical Thinking: What It Is and Why It's Important
Learn why critical thinking skills are important and why they can be so difficult to obtain.
Watch Promo
NOTE: You can enroll in this course for free, but it is also included in the site-wide bundle which unlocks every course in the Academy.
---
What Will I Learn in This Course?
In this course you'll learn:
why critical thinking skills are so valuable in personal life and in business, and yet are so rare.
about the various skills and aptitudes that distinguish good critical thinkers - what I call the Five Pillars of Critical Thinking
about cognitive biases, human (ir)rationality, and the psychology of belief and judgment, and why this is so important for critical thinking
a new perspective on the nature of science and scientific reasoning
a broader framework that will help you decide where to go with your critical thinking education and what to study next!
---
What Do I Get With This Course?
At the Critical Thinker Academy we believe in giving students a range of options for consuming content (audio, video and text).
When you enroll in this course you get
12 video lectures, totaling 2 hours and 41 minutes of viewing time
Full transcripts for each of the lectures, embedded below the videos
Discussion comments for each of the lectures, allowing you to ask and respond to questions and comments
3 pdf ebooks totaling 88 pages, suitable for printing or viewing online.
Thus, with this course a student has the option to
watch the video version of each lecture
listen to the audio from each lecture while reading the text transcript
download a pdf ebook and read the content on their iPad or tablet device
print out the pdf and create a hardcopy manual for personal use
Content
Why Critical Thinking is Important
Available in days
days after you enroll
The Aims and Goals of Critical Thinking
Available in days
days after you enroll
The Five Pillars of Critical Thinking
Available in days
days after you enroll